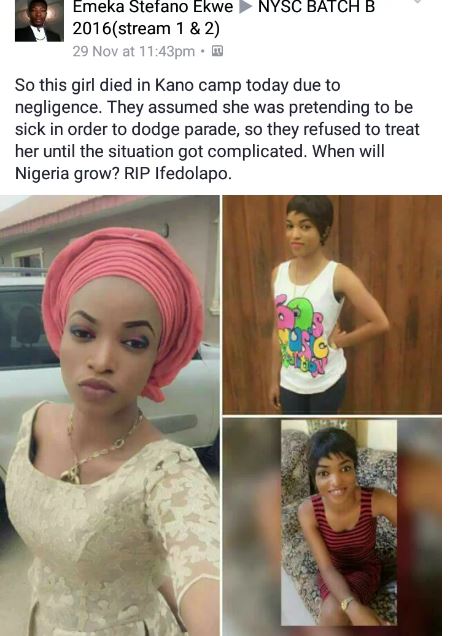 A National Youth Service Corps (NYSC) Batch B member has been reported dead at her orientation camp base in Kano state.
According to Facebook user, Emeka Stefano Ekwe, the young lady pictured above is Ifedolapo who was recently deployed to the NYSC orientation camp in Kano, where she died.
According to his post, the lady had been sick and was refused treatment simply because they thought she had been pretending, in order to dodge the parade.
Just imagine! This beautiful lady lost her life in camp just because of negligence... please air your thoughts in the comment box below.