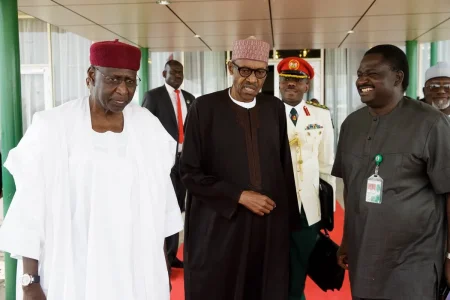 Femi Adesina, Senior Special Assistant to President Muhammadu Buhari on Media and Publicity, said the President deserves to go on a vacation because even God rested on the 7th day after creation.


Adesina made the remark while addressing state house correspondents after President Buhari's departure.

"The president is going to rest. You know that God did work of creation for six days and on the seventh day he rested. So if God needed to rest, how much more human being? So the president is just going to rest and the statement we have released is straightforward. He will go on this leave and during the leave he will do routine medical checkups,'' Adesina said.