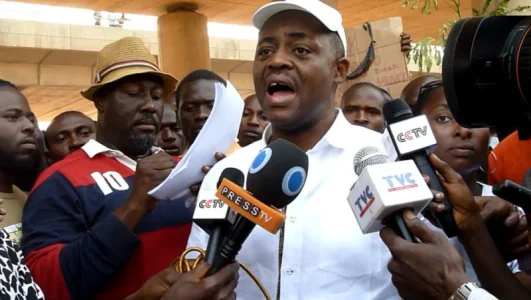 Nigeria's former Aviation Minister, Femi Fani Kayode has condemned the DSS for attempting to arrest Apostle Johnson Suleiman in the middle of the night in Ekiti state.

"I condemn the attempt to arrest Apostle Johnson Suleman simply bcos he told Christians to defend themselves from attacks by Fulani militias," he said.

He also praised Governor Ayodele Fayose for intervening and preventing the arrest.